Tybro Productions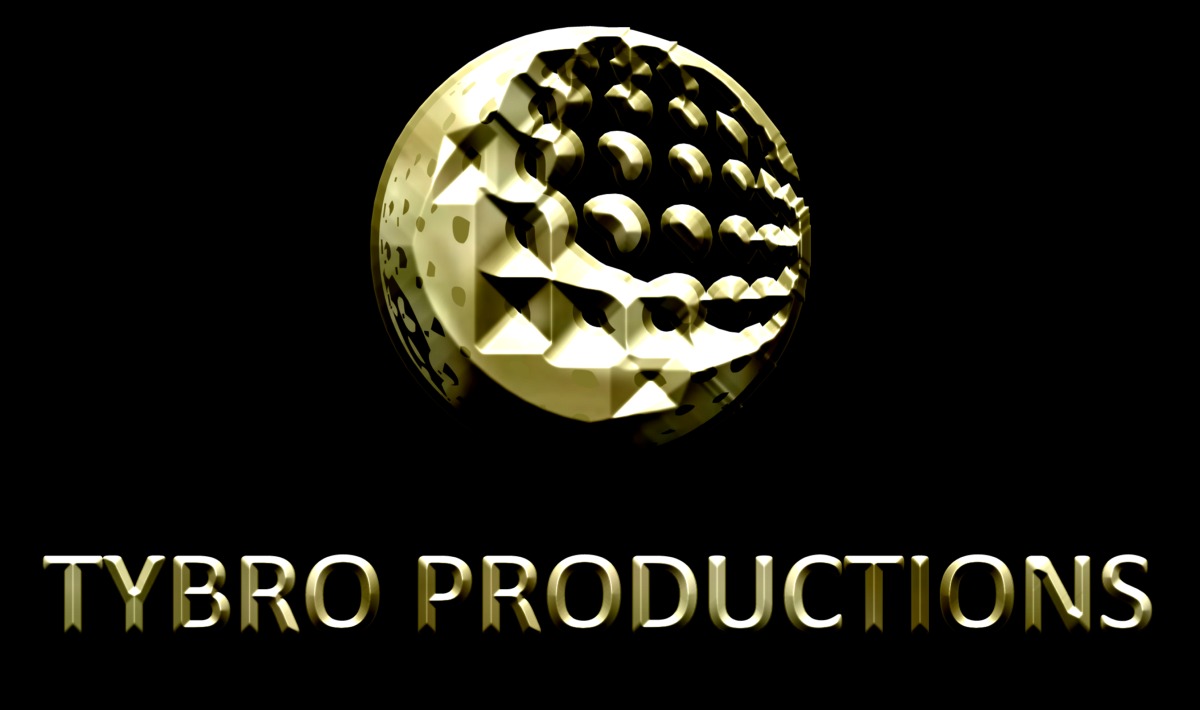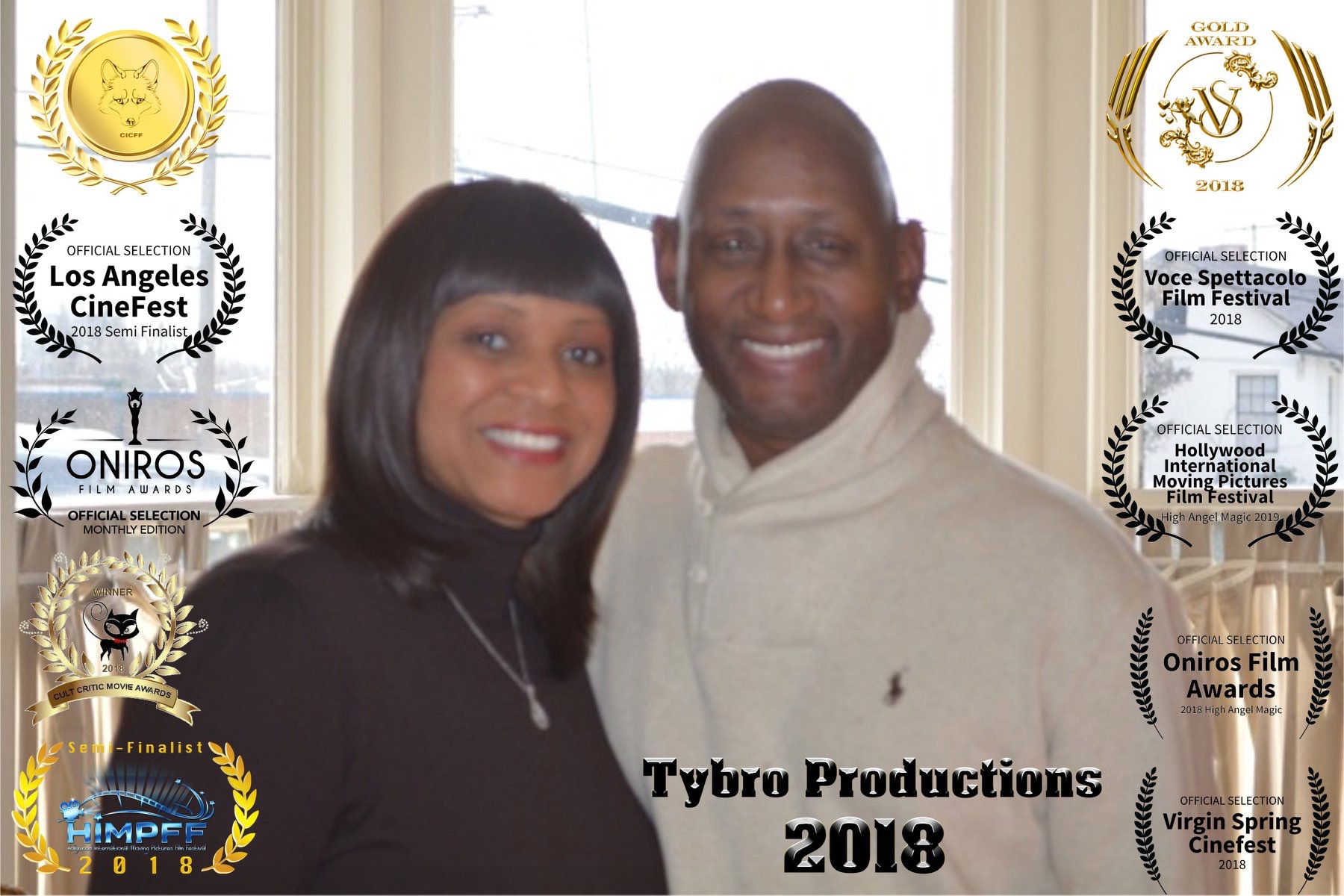 In 2018, TYBRO PRODUCTIONS began filming a brand new talk show called, "The Living Soul." The show is broadcast every Sunday at 8:30 AM Eastern Standard Time.
The Entertainment Studios Networks will Host:The Living Soul Show on seven of their Networks: Justice Central, Cars.TV, Comedy.TV, ES.TV, MyDestination.TV, Pets.TV, Recipe.TV. The show will also be carried on 25 channels on the following Cable and Streaming Outlets: DirecTV, Dish Network, Verizon FIOS, AT&T U-Verse, Roku, Amazon, and Fire TV. The show will broadcast to over 125 million subscribers.
Synopsis: The Living Soul is an engaging television talk show that features on-camera conversations between spiritual couple, Dr. Mitchell Gibson and his wife Kathy Gibson. The show covers a diverse range of topics including consciousness, spirituality, human evolution, the afterlife and the hidden mysteries of the human soul. The Gibson's bring more than 20 years of experience teaching spiritual seminars, workshops and presentations all over the world to a new television audience. Dr. Gibson and his wife recently completed the first presentation on Higher Consciousness at Carnegie Hall since 1926.
The Living Soul Television Show is an engaging and compelling series that teaches and explores the secrets of the human soul. The first season they explore the following topics:
Episode 1: Pilot-The Living Soul Introduction
Episode 2: The Soul Before Birth
Episode 3: The Soul During Sleep and Dreams
Episode 4: The Creative Soul
Episode 5: The Criminal Soul
Episode 6: The Enlightened Soul
Episode 7: The Soul and Attaching Spirits
Episode 8: The Soul and the Near-Death Experience
Episode 9: What is a Miracle
Episode 10: The Soul and the Afterlife
Tybro Productions has been making films and trailers for the last ten years. In 2018, it started entering these films and shorts into competitions around the world. The Production company has received acceptance and awards from the following prestigious Festivals:
55 Official Selections
5 Semifinal Awards

7 Finalist Awards

11 Major International Awards Received
Calcutta International Cult Film Festival Official Selection The Living Soul

Calcutta International Cult Film Festival (Best Feature Script—-The Living Soul)

Voce Speccatolo Film Festival Official Selection Reverend Billy Bob

The Oniros Film Festival Official Selection

The Los Angeles Book Festival Honorable Mention- The First Darkness

The Los Angeles Cinefest Semifinalist The Celestial Pendant

The Hollywood International Moving Film Festival Official Selection

The Hollywood International Moving Film Festival Semifinalist High Angel Magic

Virgin Spring Cinefest Official Selection

Virgin Spring Cinefest Award Winner Gold Award Best Experimental Film The Intelligence

The Oniros Film Awards High Angel Magic

Pune International Short Film Festival- (Best Experimental Film: The Intelligence)

Pune International Film Festival (Official Selection Rev Billy Bob Gupta)

The Los Angeles Film Awards (official selection: The Living Soul Script)

The London INDEPENDENT Film Awards (Best Trailer High Angel Magic)

The European International Film Festival (Best Feature Screenplay)

The Buddha International Film Festival (High Angel Magic)

Creation International Film Festival (High Angel Magic)

Solaris Film Festival (The Celestial Pendant)

The San Francisco Book Festival First Runner Up—-Science Fiction The First Darkness

The New York Book Festival Honorable Mention- The Order Of The Red Dragon

The Buddha International Film Festival (The Living Soul)

The Buddha International Film Festival (The Intelligence)

European Cinematography Awards—-Semifinalist (The Living Soul)

European Cinematography Awards——Semifinalist (Lord of Hope)

Global Film Festival Awards (High Angel Magic)

The Buddha International Film Festival (Best Concept Feature Film)

The Cinema Worldfest Awards (High Angel Magic) Official Selection

Amsterdam International Filmmaker Festival (Best Feature Script —The Living Soul)

The Spirit Quest Film Festival (Best Feature——The Living Soul)

The Calcutta Cult Film Festival- The Intelligence

The Calcutta Cult Film Festival- The Teacher

The Calcutta Cult Film Festival (Winner Best Experimental Film Award) The Intelligence

The Cult Critic Movie Awards Official Selection——-The Teacher

Virgin Spring Cinefest Official Selection (The Teacher)

Virgin Spring Cinefest Finalist (The Teacher)

Virgin Spring Cinefest Award Winner (The Teacher)

Maykop International Film Festival (The Intelligence) Official Selection

Maykop International Film Festival (A Living Soul) Official Selection

Maykop International Film Festival (A Living Soul) Winner Best Screenplay

The Burbank International Film Festival (A Living Soul) Official Selection

The Burbank International Film Festival (A Living Soul) SemiFinalist Winner

Feodosiya International Film Festival. (The Intelligence) Official Selection

The Hollywood Book Festival- Honorable Mention. The First Darkness

The Catalina Film Festival- The Living Soul (Official Selection)

The Global Trailer Film Festival - Official Selection- High Angel Magic

The Austin Revolution Film Festival- Finalist (The Living Soul)

Depth Of Field Film Festival- Official Selection (Lord of Hope)

Amsterdam International Film Festival (Best Screenplay) (Winner) The Living Soul

The Goa International Film Festival Official Selection- The Teacher

The Goa International Film Festival Official Selection- The Intelligence

The Goa International Film Festival Official Selection- Rev Billy Bob Gupta

Glendale International Film Festival (Official Selection) The Living Soul

The Lucky Strike Film Festival (Official Selection) The Living Soul

The Lucky Strike Film Festival (Official Selection) The Intelligence

The Lucky Strike Film Festival (Official Selection) High Angel Magic

Calcutta International Cult Film Festival Official Selection (Lord of Hope)

Calcutta International Cult Film Festival ( Winner ) (Best Family-Children Film) (Lord of Hope)

Calcutta International Cult Film Festival Outstanding Achievement Award Short Film (Lord of Hope)

KaPow Film Festival ( Official Selection) The Intelligence

Nadym International Film Festival (Official Selection) The Living Soul

The Virgin Spring Cinefest Film Festival (Best Nature Film) Lord Of Hope Gold Award

The Burbank International Film Festival (Finalist) Best Original Screenplay

The Lucky Strike Film Festival Official Selection (Lord Of Hope)

The Lucky Strike Film Festival Official Finalist (Lord Of Hope)

Imaginarium Film Festival (High Angel Magic) Official Selection

Imaginarium Film Festival (The Living Soul) Official Selection