Spiritual Tools to help you put your faith in action!
WELCOME
We would like to start by saying welcome to Tybro. We are a online company dedicated to Spiritual Growth.We offer books, advance texts, audio downloads,medallions, seminars and other spiritual artifacts that have been specially designed to help one evolve in their consciousness.
Tybro.com is an institute that provides spiritual tools to help grow and expand consciousness. We are Non-Denominational so we are inclusive to all. We are a bridge between Religion and Spirituality and firmly believe that we are all God's children.
Our goal at Tybro is to provide the spiritual tools that will help you put your faith in action. Prayer, miracles and faith are intertwined. You really can't have one without the other. Faith is more than sitting around doing nothing while demanding miracles from the Gods to come save you or to make your life better. The Creator has sown the seeds of wealth and happiness in our world. He has also given us tools that will help us farm those seeds. It is our job to find those tools and learn how to use them.
We have created a large variety of spiritual tools that have helped thousands of people create truly miraculous events in their lives. Our audio recordings, protective medallions, prayer mantras, attunements, and teaching seminars are the result of more than 30 years of spiritual research.
We have spent years testing our products and our customers have benefited tremendously from these results. If you get a moment, take a look at our unsolicited testimonials on individual products and see for yourself.
If you have just found the Tybro website for the first time, you are probably wondering where to start. We have created hundreds of tools, so we know it can become confusing when trying to figure out where to begin your journey. In an effort to make it easier, we have divided some of the tools into different levels as to accommodate all those on the spiritual path. Look at the description for the product levels below to help you identify which products would best help you to elevate your consciousness.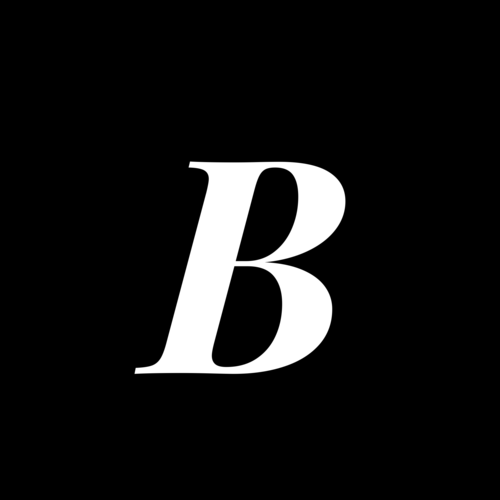 Beginner (B)
One would identify himself or herself as a Beginner if he or she meets the following criteria: reiki practitioners, crystal healers, individuals who have recently come from religious institutions looking for spiritual tools and information, individuals that have experienced a transition in life (i.e. divorce, loss of loved one, illness), and/or individuals seeking more knowledge on the practices of spirituality and magic.
Click Each of these Recommended Products to consider as you begin:
Audio Download: The Living Soul Meditation
Audio Download: The Miracle Prayer
E-Book: Nine insights to a Happy Successful Life
Medallion: The Miracle Prayer Medallion
Attunement: The Supernatural Consciousness Buddha Attunements
Book: How to Find Your Spiritual Parents and Building Your Spiritual Altar
Intermediate (I)
One would identify himself or herself as Intermediate if he or she meets the following criteria: individuals who have begun or are beginning serious spiritual practices, individuals who want to know who their spiritual parents are, individuals who identify as magicians or practitioners of magic, individuals collecting items of power, and/or individuals who have begun to experience miraculous healings and events on more than a coincidental basis.
Click Each of these Recommended Products to consider as you begin:
Audio Download: Conscious Mind Cleansing
Audio Download: The Prayer of Greater Miracles
Audio Download: The Body of Light Mantra
Book: Solaris Drawing Sexual and Creative Energy from the Sun
Book: Defense Against the Dark Arts
Medallion: The Angels of Sanctification 8.0
Attunement: The Attunements to Higher Consciousness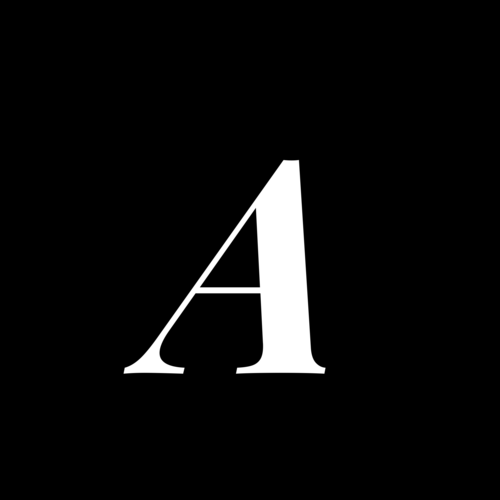 Advanced (A)
One would identify himself or herself as Advanced if he or she meets the following criteria: individuals that are serious practitioners of magic and spiritual arts, individuals who are actively seeking enlightenment, individuals who are not concerned with true spiritual/magical power, individuals who consider themselves initiates of spiritual arts and collectors of items of power, adepts, masters, leaders of spiritual lodges, and/or magi.
Click Each of these Recommended Products to consider as you begin:
Audio Download: The Third Eye Astral Body Attunement
Audio Download: The Imaginal Cell
Audio Download: The Invocation of the Unborn One
Book: Spiritus - The Book of Breathings
Book: The Jade Emperor Divine Spells Series
Medallion: The Angels of Sanctification 8.0
Attunement: The Attunement Bundle
To meet other spiritually active individuals, join our free spiritual community: thegandennetwork.com.
Peace and Blessings;
Mitchell and Kathy Gibson
Take a look at a few of our one-of-kind spiritual tools below: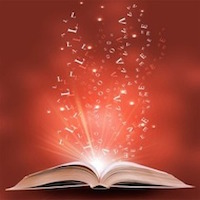 The Magickal Enhancer Audio Releasement Audio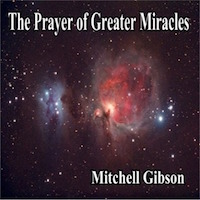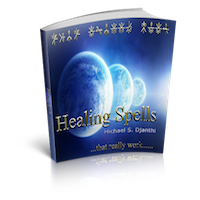 The Prayer of Greater Miracles The Healing Spells Book
DISCLAIMER:
Products sold by Tybro.com, Inc. are specially designed to enhance the user's own energy. Our products are empowered by the user's own personal intentions to change or improve themselves. As an energy enhancer, Tybro.com, Inc. products rely on the user to be effective. The responsibility for empowering the energy enhancing capability of the products by Tybro.com, Inc. is solely with the user. Therefore, Tybro.com, Inc. products do not constitute a warranty, guarantee or prediction regarding the outcome of an individual using any specific product. While all our products are sold and advertised in good faith, results and outcomes do vary and cannot be guaranteed. Tybro.com, Inc. accepts no responsibility or liability for the effectiveness of the products sold herein.
We, at Tybro.com, cannot give out medical advice. Products should be used as a complement to other therapies and not as a replacement for medical treatment, diagnosis, or examination. For medical advice, please consult a licensed healthcare specialist.
When you purchase and/or use an Tybro.com product, you agree to fully release, indemnify, and hold harmless, Tybro.com, its principals, owners, personal representatives, consultants, employees and assigns from any claim or liability whatsoever and for any damage or injury, personal, financial, emotional, psychological or otherwise, which you may incur arising at any time out of or in relation to your use of the Products sold on this website. If any court of law rules that any part of the Disclaimer is invalid, the Disclaimer stands as if those parts were struck out.
We at Tybro.com have your best intentions at heart. We sincerely hope that each of our users has a positive and insightful experience with our Products. If you have any questions regarding the above, please do not hesitate to reach out.